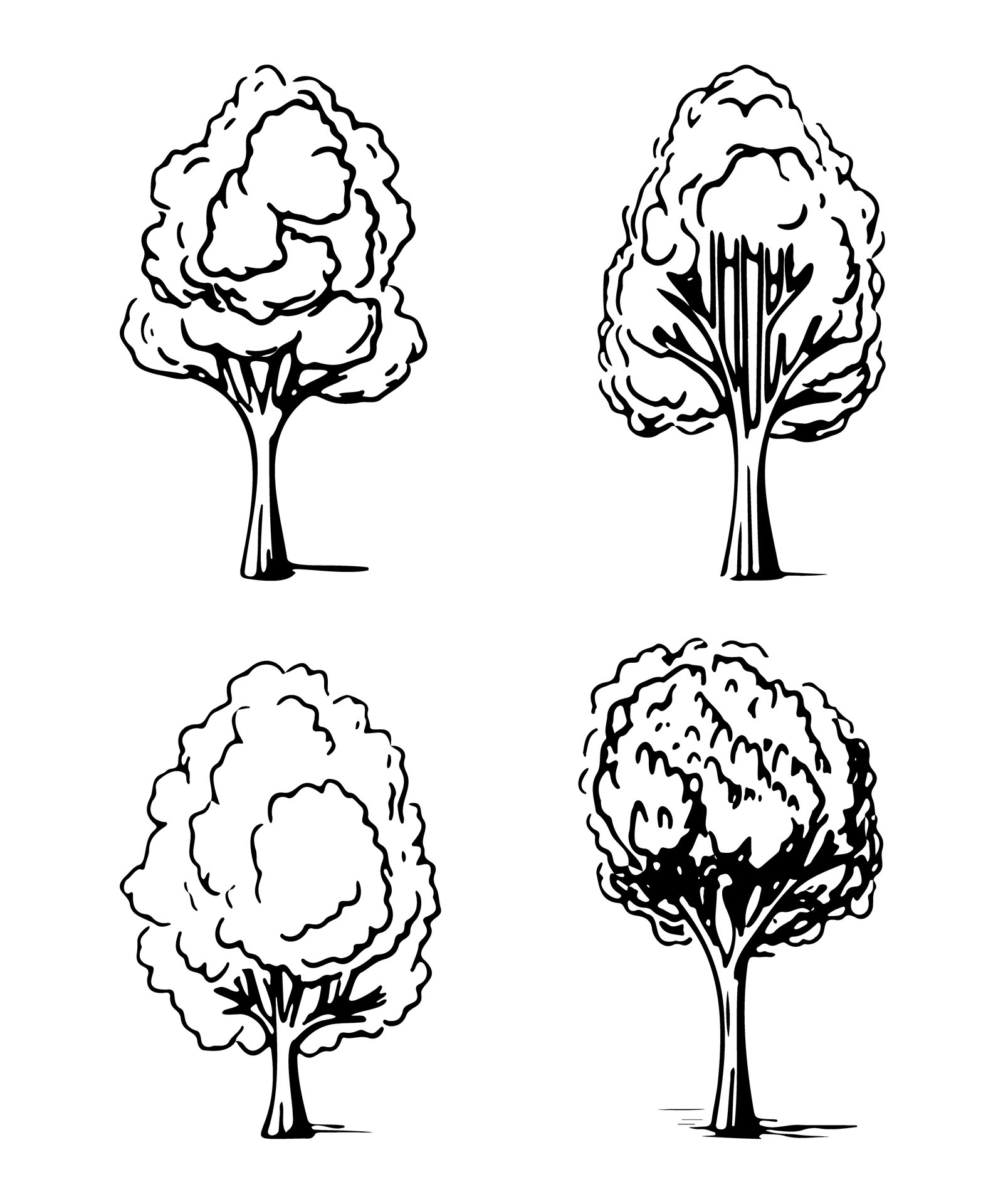 Free vector tree sketches are a collection of versatile digital assets for a range of your creative projects. They look hand-drawn and authentic and add organic feel to your work.
These sketches seamlessly fit into various design projects, offering creative control and a connection to nature. The vector sketches act as a bridge to the gap between the digital and the natural world.
With editable vectors, you can adjust colors, sizes, and details to align with your vision.