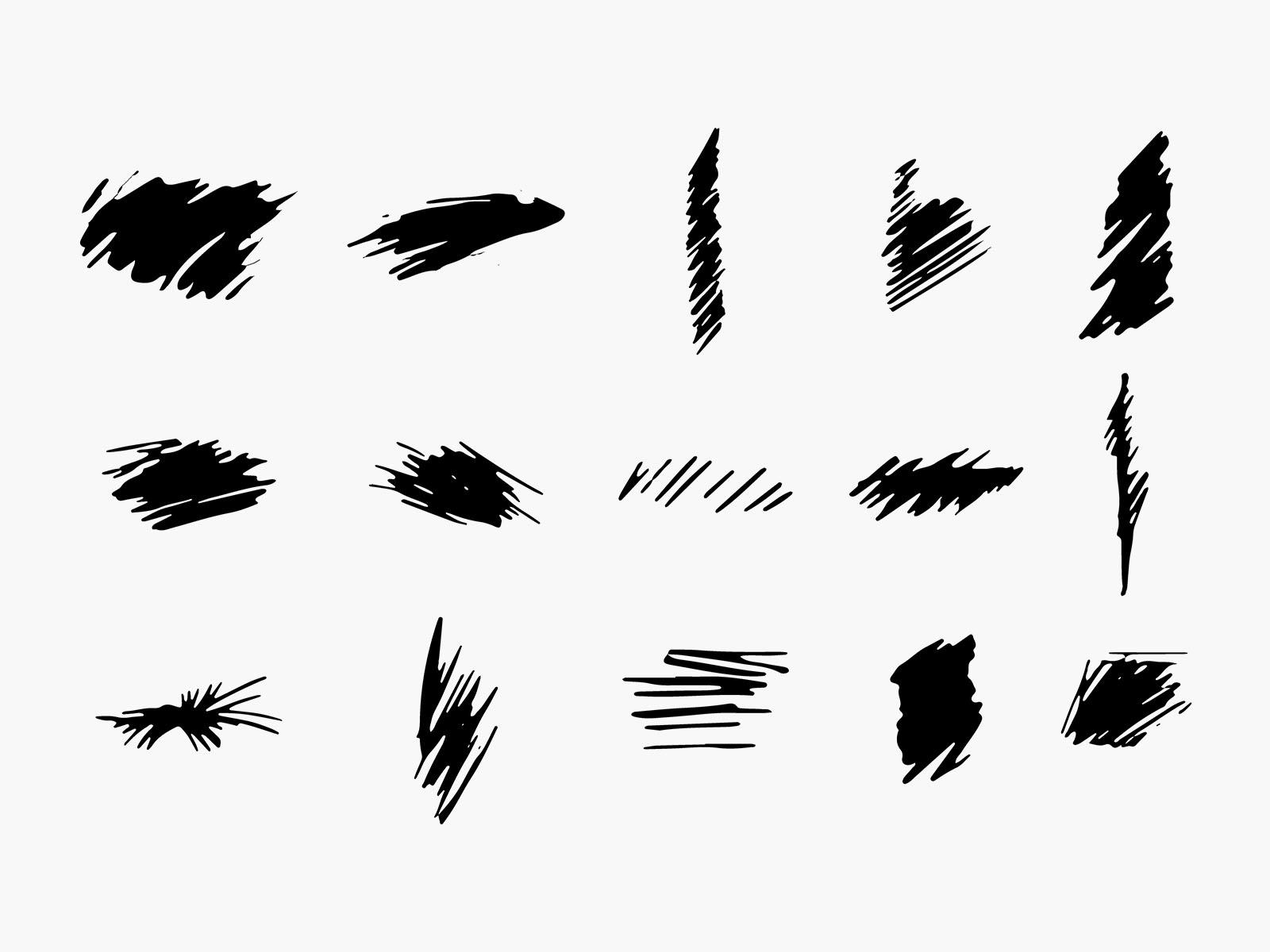 Explore the beauty and versatility of vector ink pen sketch strokes. This collection of 15 vector sketch strokes possesses several distinctive characteristics that make them visually appealing.
The vector strokes offer a unique aesthetic that sets them apart. With their smooth lines, sharp details, and distinctive style, the strokes add depth and authenticity to artwork.
They can be used in illustrations in books, and magazines, to highlight a particular piece. Also, they can be added as supportive graphics in comic art, architectural drawings, and even in business drafts.